Merry Christmas, dear Third Church Friends!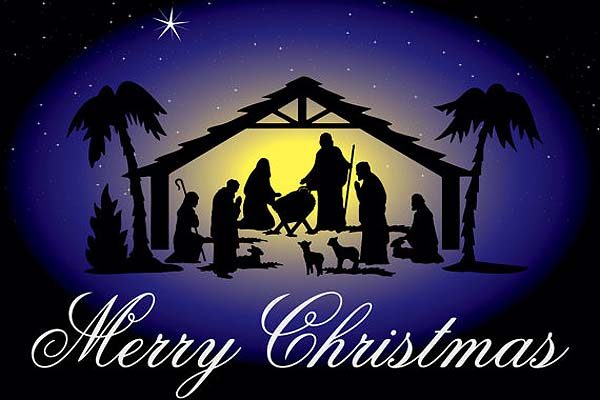 Phew!! Sigh! Sniffle. Have we ever before come to this marvelous time with such mixed emotions? I haven't! I didn't expect to spend Christmas Eve and Day in Rochester this year, and I will admit to you that I am not at all happy about it. My feelings have nothing at all to do with you, to be sure. But here I am, alone. I take some comfort in knowing that I am not alone in my aloneness. MANY of us are enduring the days of separation…together. Several of you have been most kind in extending offers of fellowship to me. Thank you for them. I chose not to go to Arizona to be with family in order to be safe; and I am similarly opting to spend the day in my own bubble for the same reason—my safety and yours! I will probably sleep in (8:00am??), go out for a run or two, cook myself a favorite delicious meal, and meet with my family on my computer screen. All shall be well and This too shall pass! Selfishly, I want to be alive and well when it does.
Please receive my deepest, heart-felt, distanced thoughts and prayers for this Holy Season. Nearly seven months with you, and sadly so few personal interactions. As I stated in my Z-Notes last week, I am not the huggiest bag of bones. I fool myself into believing that I am reasonably affable and engaging. Pretty hard to communicate those traits virtually on Sunday morning or on a computer screen. So it has been challenging (biggest understatement ever?!?) to get to know you in my usual ways. We have managed to get a lot of transition work done just the same.
We are hitting the Pause button for a week at Third Church. Church offices will officially be closed until January 4, 2021. We will still be available for emergency needs; but don't expect us to be at the church building or doing our regular church work next week. Worship is planned and prepped for December 27 and January 3. Pastor emeritus Rod Frohman is preaching this week and we are being greeted with a special video from our Kenya friends—a ministry Rod was instrumental in beginning. We won't be skipping our worship beat.
Celebrate. Stay well! Count your blessings. Hunker down. Smile under your mask. Reach out and "touch" others. Wash your hands! Keep hope alive. I see the light. We'll get through this. Jesus is still Lord!
Merry Christmas to All!
Pastor Zomermaand