Don't let anyone think less of you because you are young. Be an example to all believers in what you say, in the way you live, in your love, your faith, and your integrity. 
1 Timothy 4:12
Youth Ministry at Third Church serves young people in grades 6 through 12, building depth and maturity of faith through opportunities for service, study, friendship, and fun.
Join Us!
Young people in grades 6-12 have multiple opportunities to gather online and sometimes in-person (but masked and physically distant) for age-appropriate and high-energy faith formation.
The youth ministry at Third Church offers several clubs for middle-schoolers and high-schoolers to explore their faith through the lens of a particular area of interest like music, visual art, science, cooking, and animal care. [Youth can also meet for a weekly care group, which offers them time to share joys and concerns with one another and to pray together.]
To view the current offerings for youth ministry clubs, please click here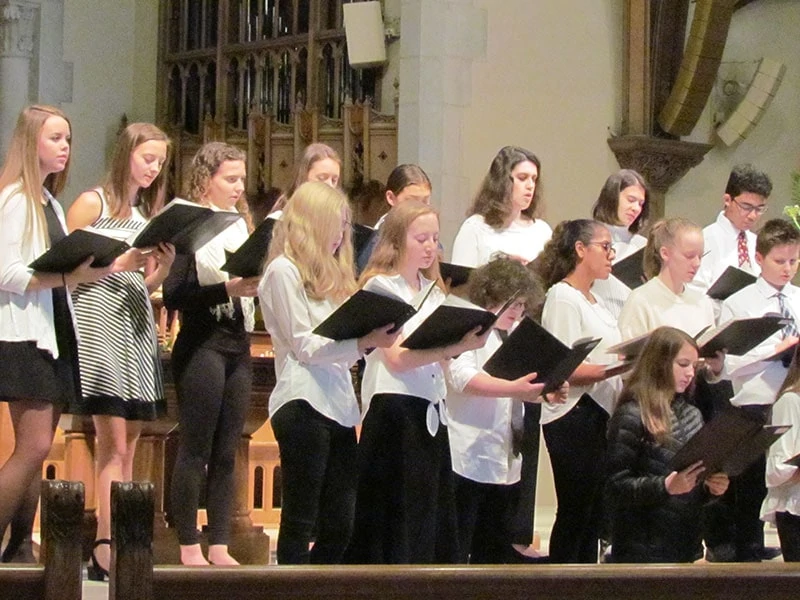 Youth Music
Youth in grades 6 through 12 may also make music in one or both youth choirs, the Covenant Singers vocal chorus and the Covenant Ringers handbell choir.Both groups contribute to worship at Third Church, offering music multiple times per year. Weekly rehearsals are immediately before other youth programming, allowing young people to take part in as many components as they desire.
Service to Others
The youth of Third Church regularly share God's love with the community by assisting local non-profits like the House of Mercy, Cameron Community Ministries, and the South Wedge Food Program. They also love to help out at fundraising events like the American Diabetes Association's Tour de Cure and the East Avenue Grocery Run.
Church Membership for Youth
High-school students who wish to become members of the church embark on a year-long Commissioning (Confirmation) Class. The model for this class varies from year to year, accommodating the needs of the students in the class, but always involves an exploration of the major questions surrounding Christianity in general and the Presbyterian Church in particular. Commissioning Class students develop a personal faith statement throughout the course and are given the opportunity to officially join Third Church at the end of the course.