Habitat@Third Is Building Josana's 100th House!
Natasha G. is buying Rochester's most recent Habitat for Humanity House on Jay Street. She works in manufacturing, and presently lives with her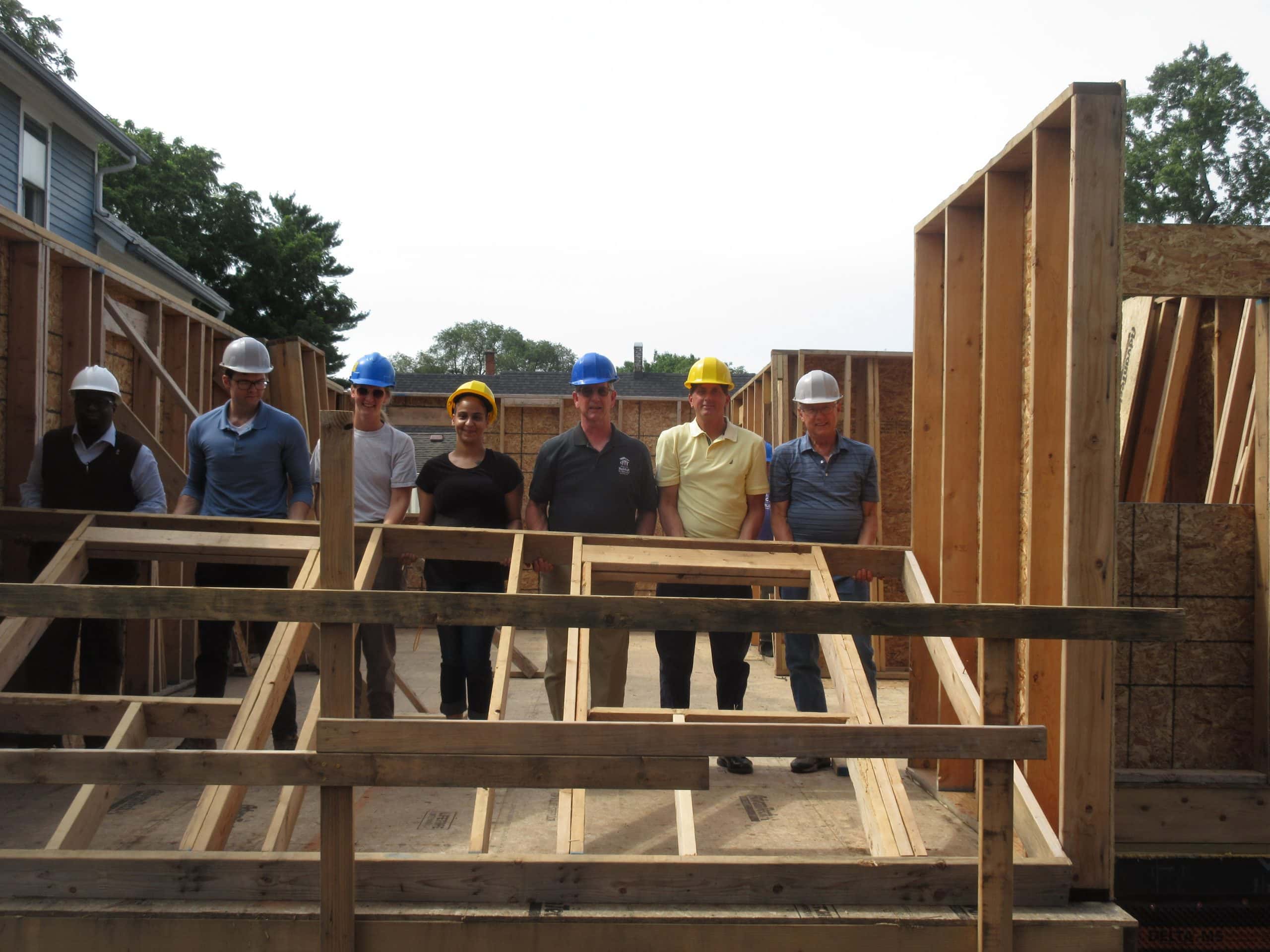 son and daughter in a two-bedroom apartment. Natasha said that before working with Habitat, homeownership didn't seem possible for her, but now she is excited to see the construction unfold. 
Natasha plans to keep the house a secret for now; she can't wait to surprise her children with the finished home.
"I'm not going to bring them until the house is actually decorated inside, and then I'm just going to act like I'm giving them a tour of somebody else's house and then really show them that it's our house," she said, grinning. 
When Third Presbyterian Church committed to a long-term local housing effort in 2008, Habitat's goal of 100 new houses—and 100 new homeowners—seemed far in the future. Over the last 13 years, Third Church has worked with eight different faith-based coalitions to build 13  of the hundred. And now, we are leading the Harvest Home/Thrivent Coalition in construction of the one hundredth Habitat
house in the JOSANA neighborhood.
This neighborhood, one of Rochester's poorest, badly needs affordable, sound housing. All 100 houses have been built on land where abandoned, decaying houses once sat. But the real story is  about the people rather than the structures—people like Natasha G.
You can volunteer to be a part of this effort, even if you have no construction experience! Go to (https://give.rochesterhabitat.org/ge/thriventharvest) to sign up.