By Lynette Sparks, Sept. 15, 2016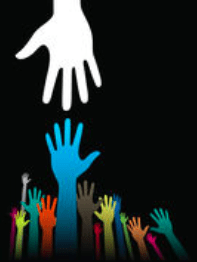 It's not unusual for me to receive phone calls from individuals in the community who need resources for food, or clothing, or housing. I got such a call today, but the caller wasn't calling about herself; she was calling to assist someone else – someone she'd recently met, a person who was homeless, taking shelter in an abandoned house. The best I could do was refer her to local agencies that have social services staff trained and equipped to provide that specialized guidance and assistance. And I happily did that.
What struck me about this particular caller was her compassion for the woman in need. You see, she herself had been homeless at one time. She knew what it was like. She knew the challenges of staying in a shelter. She knew the difficulties of carrying all of your belongings everywhere you go. She had walked in her shoes once, and now she was walking beside her. I thanked the caller for her care and concern for the one who was now in great need. And I was the one blessed by this phone call.
Why Outreach? Because the ones we seek to serve are the ones who, in fact, show us the way to abundant life – and all through a simple phone call.