A Call to Action for RocACTS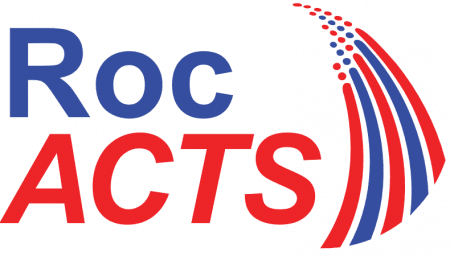 RocACTS has three Task Forces that focus on advocating for change on specific issues that affect our community, impact equality of life for our residents, reflect on structural racism and require citizen education.  The three Task Forces are:
Justice System (formerly known as Criminal Justice)
Education
Poverty/Jobs/Housing
Justice system task force
The Justice SystemTask Force (JSTF) formerly known as the Criminal Justice Task Force is focusing on justice rather than criminal issues.  This Task Force began its new focus in January 2021.  The TF will be based on lessons learned in a Faith in Action Leadership Training that took place in the fall of 2020.
RocACTS JSTF wants to provide our community with justice systems that are fair, humane, age-appropriate, free of bias and economically accessible.  We work towards our goals by attending meetings, advocating local and statewide, educating community members, joining in support and solidarity with other advocacy groups, engaging in training for our own membership and developing focused advocacy actions such as postcards and press events.
MEETINGS:  1st Monday of each month from 6:00 – 7:30 pm.  Currently all Meetings are Zoom Meetings
CHAIR: TBD
Education task force
The Education Task Force (ETF) is currently focusing on the anti-racism curriculum in Monroe County School Districts.   Task Force members are collaboraing with the Children's Agenda and other existing groups and organizations..
If you wish to get involved, please either email roc.acts@rochesteracts.org or call the the office at 585-546-7669
MEETINGS:  2nd and 4th Thursday of each month @ 6:00 pm.  Currently all Meeting are Zoom Meetings
CO-CHAIR:  Rotating Facilitators
Poverty, jobs, housing task force
The Poverty/Jobs/Housing Task Force (PJHTF) is focusing on State of Emergency housing issues in Rochester, NY.  These issues include spiraling homelessness, mass evictions, poor living conditions and decreasing affordability for low-income residents.
One of the causes for the housing crisis is entrenched poverty.  Rampant slum conditions and housing instability also effect education and health.
The Poverty/Jobs/Housing Task Force has traveled to Albany to lobby NY Legislature twice in 2019.  In February they spoke with Legislatures on low-pay wages and working conditions for Health Care Workers.  On May 14, the Task Force traveled again to Albany along with Citizens for Action to lobby for the multiple housing issues that plague the marginalized communities here in Rochester.
PJHTF continues to support Corners to Careers which is linking many service organizations in the area to create a residential program aimed at getting young adults into relearning living/working skills while being trained in employable skills development.
MEETINGS: 1st Tuesday of each month from 6:00 – 7:30 pm  Currently all Meetings are Zoom Meetings
CHAIRPERSON:  Asim Johnson asim.enoch-johnson@1199funds.org